Dawn Loberg
Family: Jeff, my husband, and I chose to move to Sartell 12 years ago with our four daughters, drawn by the small-town feel, great schools and active community organizations.
Biographical background:
My professional background includes managing a $27-million division of a Fortune 100 Company and owning my own business for a few years. Recently I worked for NFIB, a small-business legislative advocacy organization, representing the needs of small-business owners to state and federal levels of government. While a stay-at-home mom, I served in many capacities: Girl Scout co-leader, board of education, religious-education instructor, church-finance committee and chairing two separate fundraising campaigns for community parks, including a public/private partnership project for St. Francis Xavier's playground in Sartell.
Why are you qualified to serve on the city council?
My business experience and strategic planning skills uniquely qualify me to help plan and prioritize a road map for Sartell to help our city achieve its goals. I have the vision, commitment and heart to help our community achieve the quality of life and business community that Sartell needs and wants during the next , 10, 15 years. I will listen to all views and work hard for our town and its future.
After years of talk about creating a community center in Sartell, how do you envision such a center and where should it be built (or repurposed)? What kinds of facilities should be included in the center? Should it be paid for entirely with half-cent sales-tax revenue?
First we need to understand Sartell's needs and projected population growth to ensure we are not only meeting today's needs but planning for the future. Our community is forecasted to grow to 20,000 residents. We need additional funding besides passing the half-cent sales tax. There are many successful businesses and entrepreneurs in Sartell, with whom I would contact to propose some private/public development projects. I envision the community center to be located so people of all ages could walk, bike, run or drive to it. Our senior community needs a place to meet and have functions. In general our community needs additional gym and meeting space for all ages. Connectivity is key; the center needs to have trail access and connect Sartell to the surrounding communities. We must plan for safe roads within our entire city.
Do you have any new ideas on how to establish a "Downtown Sartell?" What amenities should such an area contain?
There have been many conversations regarding a downtown Sartell area.  The idea of having a downtown area where commerce and community can come together is a great vision for Sartell.  This endeavor would require a partnership between public and private investment. I have experience in developing and implementing several public partnerships and would welcome the opportunity to help a plan to develop a central business/community area for Sartell.
Recently, CentraCare has broken ground on a senior housing project located north of Coborn's, and now Trinity Logistics has started a building project. This location contains a lake larger than Lake George, in St. Cloud.  Developing this area for business and community projects will depend upon the City of Sartell marketing this area and working with businesses to build out this area, along with investment from the city.
My vision for the downtown area is a hub that includes accessible commerce, housing, walking trails and social gathering/recreational areas for Sartell citizens.
If the half-cent sales tax is extended, how should Sartell's share of it be spent? Please be specific as to the kinds of projects.
The current city council has determined the money will be allocated: 50 percent of the money will be allocated to roads/infrastructure and 50 percent toward community projects. Last time when there was a sales-tax vote, several city council members opposed utilizing any of the funds for roads. I support the current sales-tax proposal and allocation percentages. A top priority for the transportation portion of the tax would be Pinecone Road. We must have safe roads to enable economic prosperity and quality of life for our residents. The priority of the community portion should be to fulfill our commitment the city council has already made to our senior community to have a place to gather. We have $1.6 million committed from the last sales tax. We need to understand the needs, make a prioritized plan to implement the plan and leverage our investment with other projects to get the best return on our capital dollars.
What are the biggest challenges as Sartell continues to grow? And what are the greatest strengths/weaknesses related to that growth?
The city's short-term issue I see is the ability to set the priorities for spending within our current budget and implementation. We need to balance tax revenue and spending. The city's biggest long-term challenge is how to fund long-term capital projects. Our police and fire departments have critical capital-funding needs coming in the next decade. Our streets need to be well maintained, while planning connectivity for business development within the city and surrounding community to build our tax revenues. Our city has grown from 8,000 to almost 16,000 in 10 years. One of our greatest strengths is our schools and the sense of community we have in Sartell. We chose to move to Sartell because of the schools, sense of community and the small-town feel, and those are the strengths I want to build upon and keep.
Which city services, if any, would you trim or eliminate entirely if a severe budget crisis should happen?
I would have to talk to the department heads and have them identify where any non-essential dollars could be identified. The two top priorities of a city are safety and infrastructure.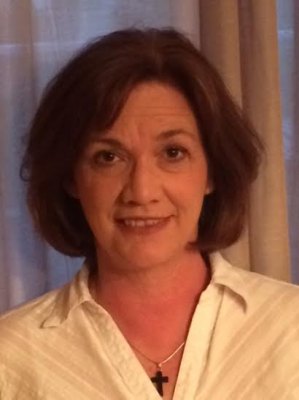 Loberg