Dale Wick
Family: wife Barb and three children.
Biographical background: I am originally from Madison, Minn., but I have lived in St. Joseph for 20 years now. I am the senior digital marketing manager and lead web architect for Wolters Kluwer Financial and Compliance Services working out of the St. Cloud office. I have worked there since 1991. My undergraduate degree is electrical and electronics engineering from North Dakota State University, and I hold a master's of business administration from the University of Phoenix.
Why are you qualified to serve on the city council?
I feel my ability to ask the right questions and my capacity to work with others has served the city well during the last 12 years. Because of the number of years I have served on the council, I have been fortunate to be a member or officer on a number of city and regional committees. Being a manager for a global company has taught me how to facilitate very diverse groups of people with different end-goals in mind. Using different project management techniques, I've been able to successfully meet very tight timelines and budgets on a regular basis while providing excellent customer service and meeting the needs of our internal clients. I feel my engineering background has taught me how to break down diverse subjects, to find the root cause of situations and successfully evaluate the different options presented and even determine other possible solutions.
There has been much disagreement about the council's one-time plan to build a new city hall that would include a community room. How can the council proceed without any more confusion about that issue? Why were there so many misunderstandings that led to that controversy?
With longer projects, there is always a risk of misunderstanding what the overall goals of those projects are. This project actually started in 2008 with a Space-Needs Study. From there the council decided to start a facilities committee to look at plans for potential new buildings or renovation of our current facilities. I think there may have been some indecision among members of the council, so I'm not surprised there was confusion among residents. In May of 2013, after a couple of town hall meetings, the council decided to focus the facilities committee on a new Government Center and to start a Community Center Task Force to look at that facility separately. The misunderstanding with the Government Center may have come from the split to two projects with residents thinking the council was only looking at a community room and not the amenities a community center would bring.
Communication is the key. The council talked about and made decisions on the Government Center project at no less than 27 council meetings, during two years, and two or three town-hall-type meetings along with various newspaper articles and radio reports. Yet, there was still confusion at the last minute. We are all busy with our day-to-day lives and there may always be confusion about some of the details of a project, but to help in this situation, the council has retained the services of WSB to facilitate a resident focus group to assist with the requirements of these two projects.
What are the biggest challenges as St. Joseph continues to grow? And what are the greatest strengths related to that growth?
I think the biggest challenge is to keep building our city's commercial and industrial base. It's a challenge because of the rising costs of infrastructure today. We need to continue the EDA's programs for demolition of older non-productive buildings as well as the business-facade grant program, and our commitment to tax-increment financing when appropriate. I also proposed to the council a potential need for the city to invest in a new business park. The city has very few "shovel-ready" lots available for new business and so the inclination for new commercial developers to come into the city and purchase large tracks of land is not favorable. The city is seeing that even on the residential side with smaller developers buying already platted lots in small quantities to avoid potential financial issues. The greatest strength related to investing in our growth will come from increased commercial tax revenue to offset the tax burden on the residential side.
How would you rate the relationships between the city, its residents and the two local colleges and college students? How could those relationships be strengthened?
I think the relationship with colleges and the college students has come a long way since I was first on the council. In order to continue to strengthen that relationship we need to keep the lines of communication open. It's great to see student-council representation at the meetings, and I hope we can get a council representative selected to reciprocate at their meetings.
Which city services, if any, would you trim or eliminate entirely if a severe budget crisis should happen?
It would be irresponsible to choose a particular service the city provides without knowing the entire situation. I would approach a budget crisis like I would a normal business decision by evaluating the potential shortfall as well as the different options that would be presented to the council and then make the best decision I could with the information provided.
I want to thank everyone for the opportunity to once again serve you on the council. Your vote and support on Nov. 4 is greatly appreciated. Find out more at http://www.dalewick.com.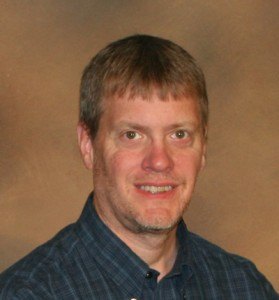 Wick