Steve Olson
Family: I have been married 27 years to my wife, Tana.  We have one daughter, Kylee, who is a freshman in college.
Biographical background:
I grew up in Thief River Falls, Minn., and graduated from Williston (N.D.) High School.  I attended college at the North Dakota State School of Science in Wahpeton, N.D.  My family and I moved here in 2004 from Atlanta.
Why are you qualified to serve on the city council?
During my career, I have held supervisor, managerial and sales positions. In these positions, I learned to manage people, collect and analyze data, and make decisions. All of these skills are essential to the duties of a city council member.
There has been much disagreement about the council's one-time plan to build a new city hall that would include a community room. How can the council proceed without any more confusion about that issue? Why were there so many misunderstandings that led to that controversy?
I would say the current council members are the best people to answer the question about the confusion. My personal opinion is the residents of St Joseph were not fully engaged in the process of deciding what we need. I also believe the residents knew there was talk of a new government center, but didn't realize it was to the point of construction. In my current position as the pre-construction manager and sales person for a large supplier to the construction industry, I work with design teams, contractors and owners on building design. Our current council members spent roughly $400,000 on a project we aren't building. If a new building was indeed the direction to go, the architect could have done schematic design documents with 3D renderings for a fraction of the cost and those could have been used for community meetings and feedback sessions. I believe the current direction with a new task force is a positive step forward in arriving at a community decision. I signed up to be a member of the task force, and I am running for council to work with the residents on the correct solution.
What are the biggest challenges as St. Joseph continues to grow? And what are the greatest strengths related to that growth?
St Joseph is fortunate to have land and space. I know we are mostly known as a bedroom community, but we have ample space for commercial businesses as well. We need to listen to developers and business owners to offer the services they need to grow our community.
How would you rate the relationships between the city, its residents and the two local colleges and college students? How could those relationships be strengthened?
I do not feel there are issues here. The colleges have been the financial backbone of this community long before I was here and will continue long after I am gone.
Which city services, if any, would you trim or eliminate entirely if a severe budget crisis should happen?
Providing services is the basic function of any government entity. I would challenge department heads to operate as efficiently as they can. All government entities need to learn to operate in the same fashion as you would run a business or your personal finances – don't spend what you don't have and you shouldn't end up in a crisis.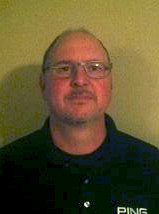 Olson