by Dennis Dalman
Sartell City Council candidate Jill Smith said she believes one of the city's biggest challenges is to grow the tax base commensurate with the needs of current and future residents and the city's "top-rated" school district.
Smith is one of four candidates vying for two open seats on the council, the two now held by Mike Chisum and Brady Andel, who chose not to file for re-election. The other candidates in the race are incumbent Chisum and new contenders Aaron Johnson and Alex Lewandowski.
Smith, 45, is the practice administrator for Sartell Pediatrics, which she opened with her husband almost nine years ago. Raised in White Bear Lake, she majored in computer science and psychology at the University of Notre Dame. Smith and her family have lived in Sartell since 2005. She and her husband have two sons, ages 15 and 16. Before opening Sartell Pediatrics, she worked as a consultant for a public accounting and consultancy firm.
Smith has been very involved in civic organizations and activities: March of Dimes Chefs' Auction, chair (2014-2016); Catholic Charities Board of Directors (2015-2020, board chair in 1019); Sartell Youth Hockey Association Board of Directors (2019); chair of Sartell Youth Recreation Center Steering Committee and Marketing (2016-present).
The Newsleader asked Smith and the other candidates to comment on a variety of issues: challenges for Sartell, the city's strengths and weaknesses, how to develop river's-edge amenities, a place for a history museum and other ways to enhance quality of life for all Sartell residents.
Business growth is important if Sartell plans to continue other forms of growth, she said.
"Our biggest challenge is ensuring the city's economic base can support the needs/wants of current and future residents, as well as the top-rated school system the community has grown to expect," she said. "As we look to the future, I suspect it is going to be difficult to continue improving upon our schools and city amenities at the same rate without broadening our tax base to include more businesses."
Smith said it's important businesses invest and interact with the community, and that is what Sartell Pediatrics and its staff have done for years.
"As local business owners, we are dedicated to the city and its growth," she said. "In 2011 we purchased that land and building located just west of Verso Paper and next to the Sartell Post Office. In September we began our third building project in that location, with plans to add 9,000 square feet to our clinical space."
Prior to opening the clinic, she and her husband checked into many options for renting or building. "But ultimately we decided to make an investment in our community (refurbishing that extant building, which had been a bar and a bank)," she said. "I feel strongly about businesses investing in their communities and hope as part of the council we can encourage other businesses to do the same."
The Mississippi River, Smith said, is a good focal point for Sartell.
"With the exception of the former paper mill site, I believe the majority of the Mississippi River shorelines in Sartell is zoned residential," she said. "But with long-term planning and a shared vision, I do believe there is a tremendous opportunity to enhance the river as a focal point for the community."
Smith said the abandoned paper mill site perhaps has potential to become a regional attraction for shopping, restaurants or even athletic fields.
"However, as I understand it, future land use requires extensive environmental testing and redevelopment," she said. "I think the key will be identifying a private real estate redevelopment entity that shares our vision as a community."
Sartell, Smith said, is defined largely through the preservation of its history.
"Understanding our roots and how the community has changed over time helps us define who we are today and what we aim for tomorrow," she said. "This is especially important as we continue to create our identity as a community. As a member of the council, I would welcome the opportunity to learn more from those involved"
Smith said quality of life has been enhanced in Sartell in a variety of ways: the Community Center, Pinecone Regional Park, Pinecone Central Park and school district enhancements.
"I believe it should be the heart of the council's mission to look for ways for the city to support its residents of all ages, with varied interests, passions and projects," she said. "I welcome the opportunity to give back and invest in the city that's given my family a great education, wonderful friends, our business and a place to call home."
For more about Smith's candidacy, visit her Facebook at: https://www.facebook.com/Smith4Sartell/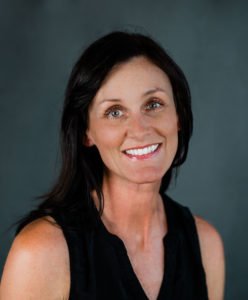 contributed photo
Jill Smith