by Heidi L. Everett
news@thenewsleaders.com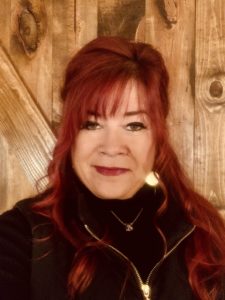 Used to be that several people vied to be mayor of St. Stephen. In 2020, not so.
Long-time resident Lisa Marvin won an election in which nobody even put their name on the ballot.
Marvin received 48 of the 185 write-in votes that were cast on election day. The second largest number of write-in votes for one candidate was 17.
"We had more than 100 ballots with 100 different names on them," said Julie Jacobs, St. Stephen city clerk and election judge.
Marvin has lived in St. Stephen for 26 years and has served on the city's planning commission. She will succeed Jeff Blenkush.
"We have one of the most quaint cities. I love being able to come home to this sanctuary," Marvin said. "I want to continue the incredible work that is being done to keep this the beautiful community it is."
In 2008 and 2012, two residents competed for the nonpartisan position, which presides over the city council. The mayor does not directly appoint or remove officials, and lacks veto power over council votes. Instead, the mayor has equal voting power to fulfill city duties as council members do.
"You are also the point of contact on all projects," said Jeff Blenkush, current mayor.
Blenkush, who was elected to the city council in 2012 and 2016, became mayor in a 2018 special election after the then-current mayor moved. He was born and raised in St. Stephen and has served on the fire department for more than 20 years. In addition to working full-time, he has a family.
His "plate is full," he said. That's why he didn't seek re-election. "I'm busy with family duties and have a lot going on. It's time to bring in a new voice."
Blenkush knows the number of people who file for office has gone down.
"I would not say it is overly time consuming, but it is a commitment. To do it right, you need to be committed," Blenkush said. "We have good people in the community who are qualified and who already have a full schedule."
The mayor position provides a monthly salary to cover time in meetings, but "it is not intended to be a full-time job," Blenkush said. "Nor is it."
During his term, the council updated city ordinances to reflect the current day. One of those ordinances, for example, addressed outbuildings and accessories because people have a lot more personal property than they used to have, Blenkush said. The main road through the city also was completely reconstructed.
"That was a huge project for a city of our size," Blenkush said.
"Jeff has been wonderful," said Marvin, mayor-elect. She found out he wasn't seeking another term three weeks before election night. More importantly, she learned nobody else had filed to run for mayor. After her husband encouraged her to run, she reached out to the city council to let them know.
"Then I called a few friends and asked them to write my name in," Marvin said. "That was my campaign."
While she has served on the planning commission for St. Stephen, she's excited to work in this new role.
"We have a great council that works as a team," she said. "I love the history many of them bring. They have incredible love for this community."
Marvin has spent 30 years in property management as a licensed broker and teacher in that industry. In addition, Marvin serves on the board of Anna Marie's Alliance and the Minnesota Multi Housing Association. She is busy too, but she said she is now an "empty nester," which helps.
She said, "If you want change and you want to keep your community beautiful, you need to get involved."